Condo
27 Astounding and Well-Organized Condo Home Offices
Many homeowners living in condominiums especially those who work or study in the city. Condo unit in fact can be designed as your home and may also contain different parts of the house that you need. Most of the time, this is not so broad but this will be enough to have everything you need for the home. With the right planning and layout, you can have the perfect home in the condo.
You can add other fields such as a mini-library, laundry area or office at home in your condo. Because you don't have a lot of space, you should ensure that you do design a really good. If we talk about home office, it can be said even for a small part of the house. Or if you are lucky to get a spacious condo, then you will be able to have a larger home office also. Here are 25 condo home office design that you can use for inspiration.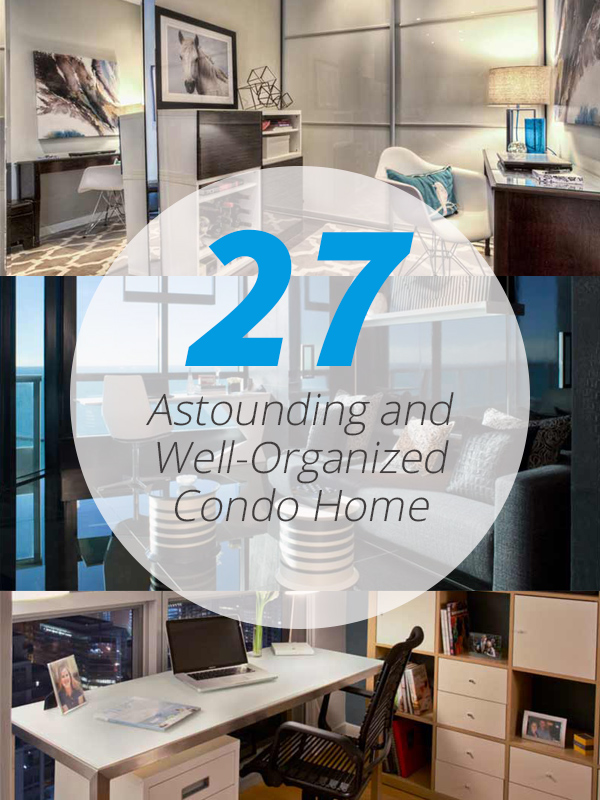 1. Century Residential Tower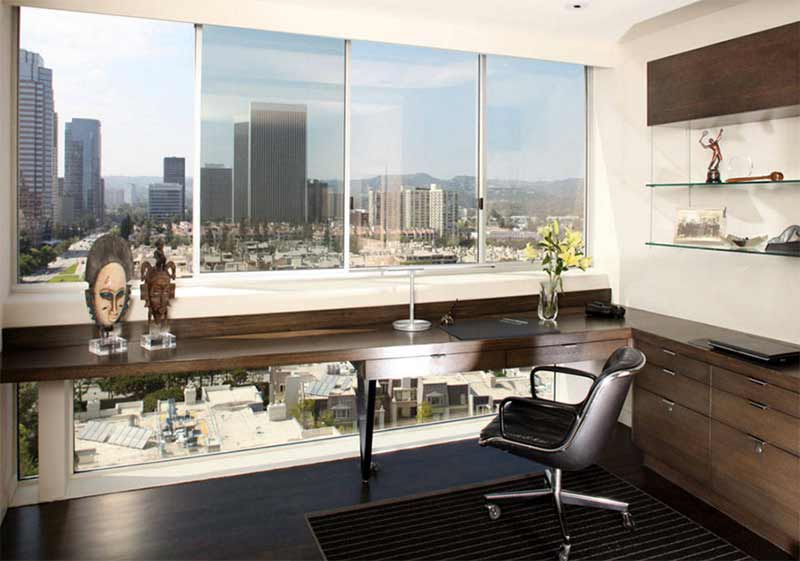 Working in a room with a view of the city as this one will be very, very good. So, if your condo has a space where you can add a floating desk, then this can be a good idea.
2. Scandinavian Modern Condominium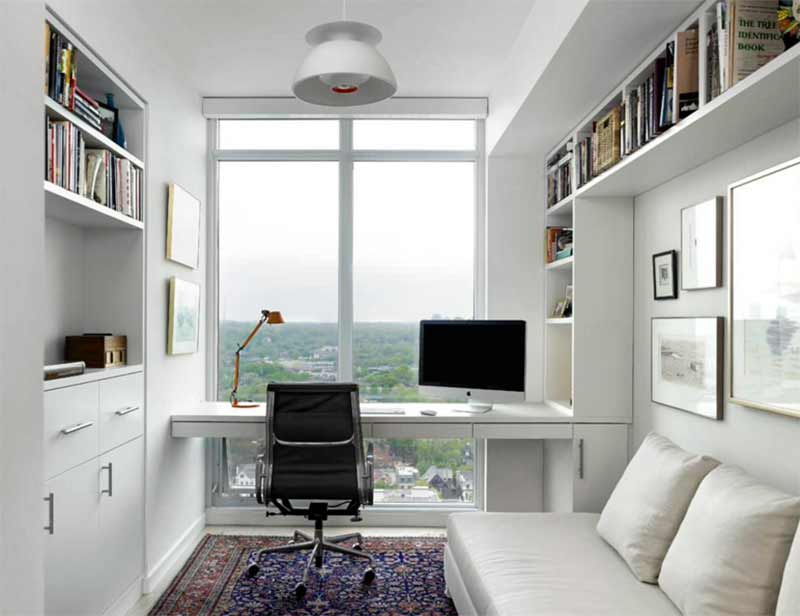 You may also insert a floating table near the window like this one to save space.
3. Contemporary Condo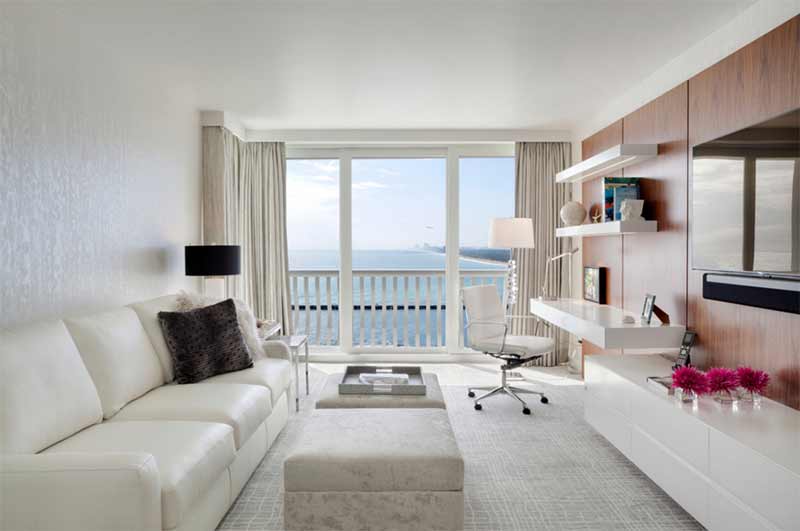 This home office a seamless merge with a living room with a good view of the waters.
4. Malibu Architecture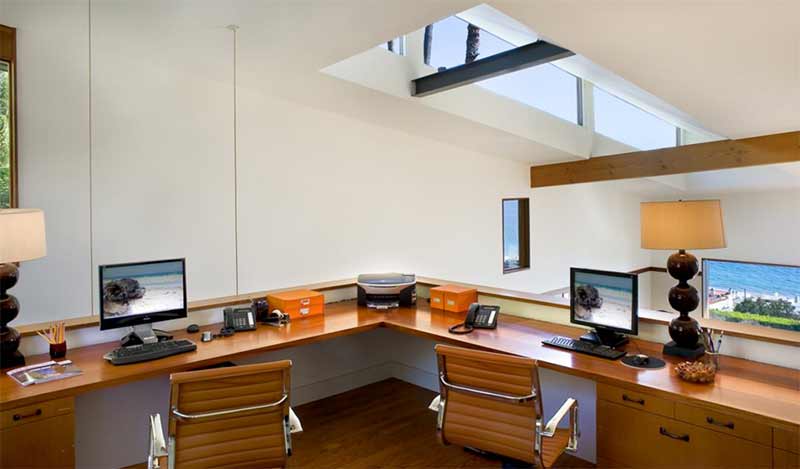 A fabulous loft exposed to the high slanted ceilings with a skylight. Some condos have attic space, if you have one, then you can add a home office there.
5. The Beach Street Office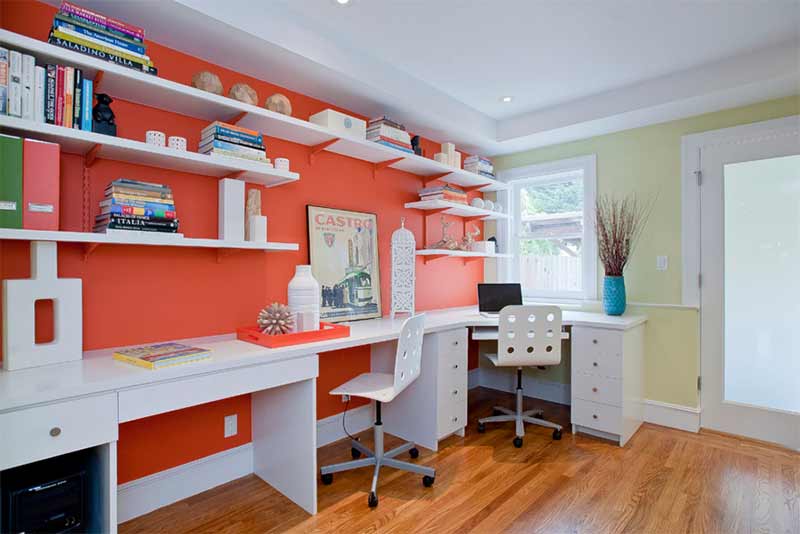 The color of the walls add more life to your home office with floating shelves on the wall.
6. Grand Condo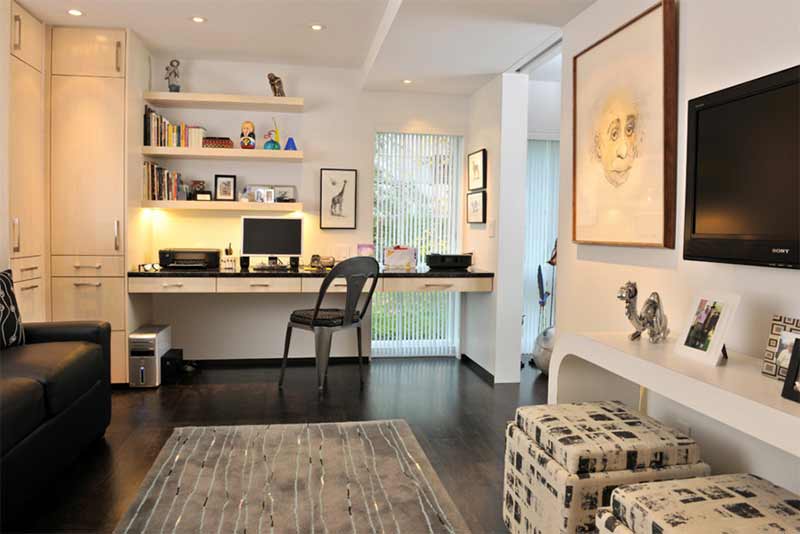 Ottoman storage and the area rug adds some exciting appeal to this living room and home office combination.
7. James Thomas, LLC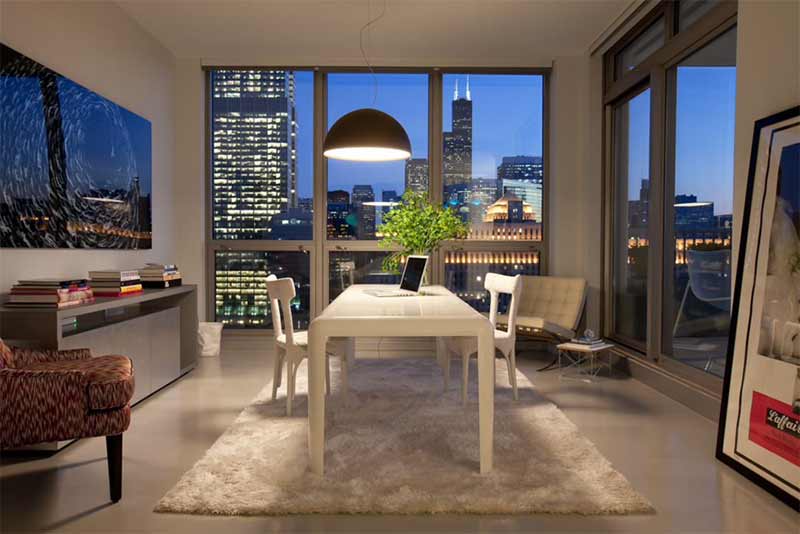 Neat home office use of a long white table. But what I notice here is the city view from the window.
8. Design Project-Market St. Condo Home Office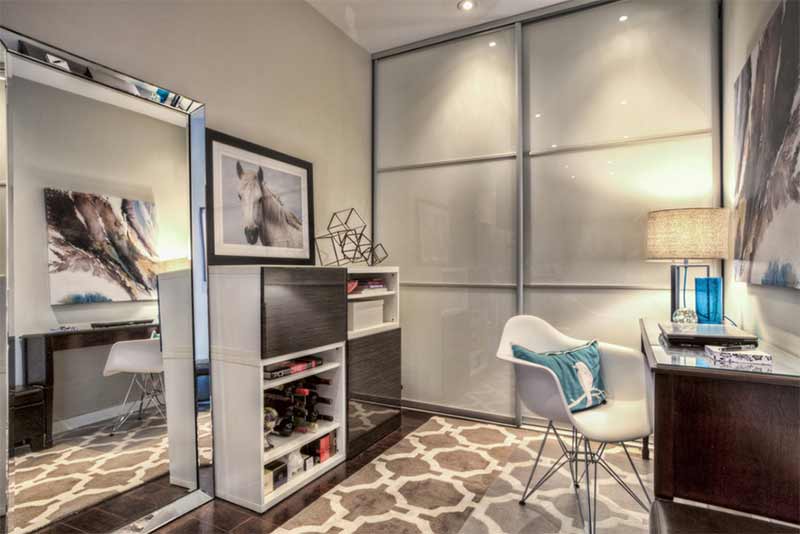 If you want privacy in your home office, you can hide behind a sliding door. Like the way storage has been added here also area carpet also.
9. Beard-Chu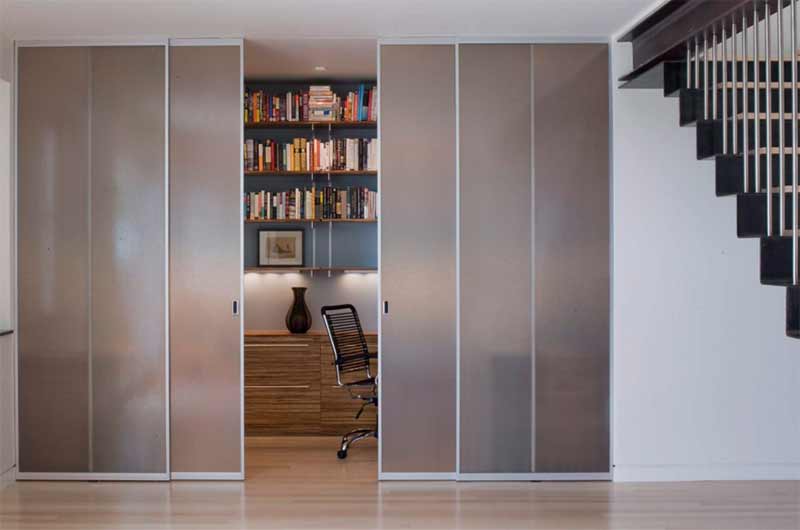 This one is also found in the back of a sliding door so you can work without interruption.
10. Little Italy Condo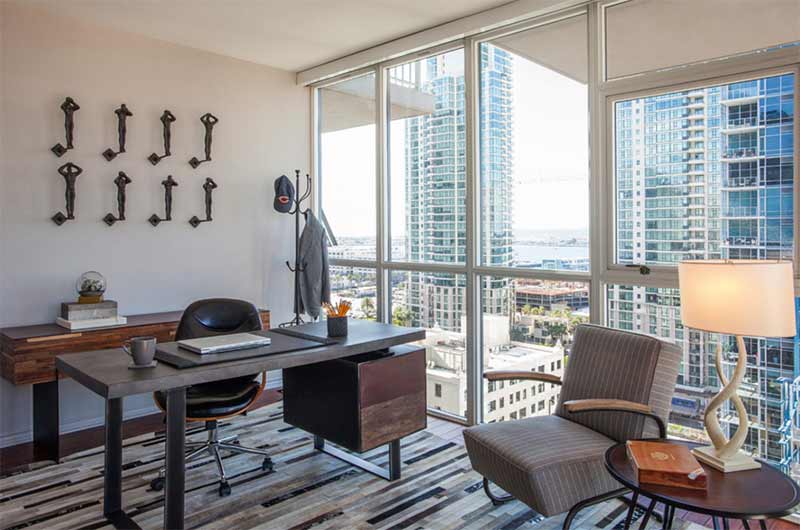 Notice the interesting wall décor here and of course it use sleek furniture in modern industrial space overlooking the city.
11. Colorful Stylish Condo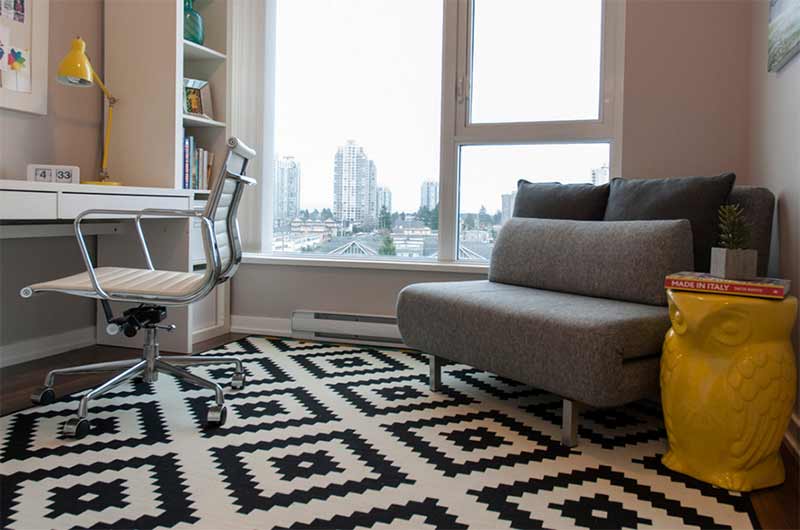 This modern home office that features a specially designed open shelves, closed storage and a long work surface all sitting on a geometric area rug.
12. BASED on the design of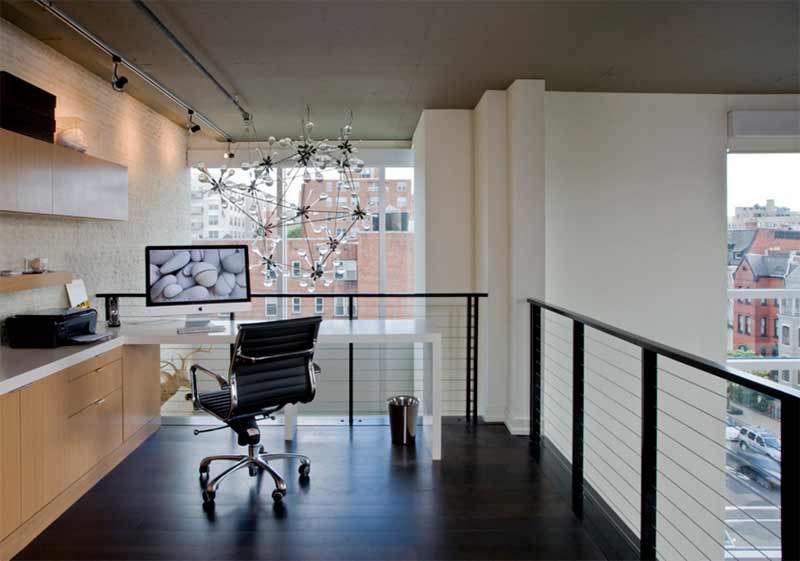 Another attic working area for a condo space. I find the light interesting here.
13. Upper East Side – A Truly Special Oasis City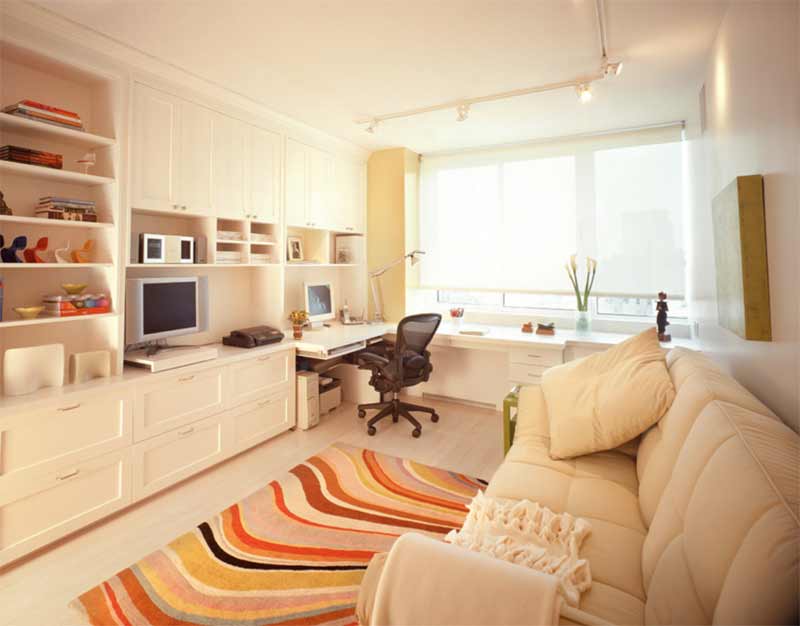 It is also a good idea to use one side of the wall for storage and as a working area.
14. Mount Pleasant Condo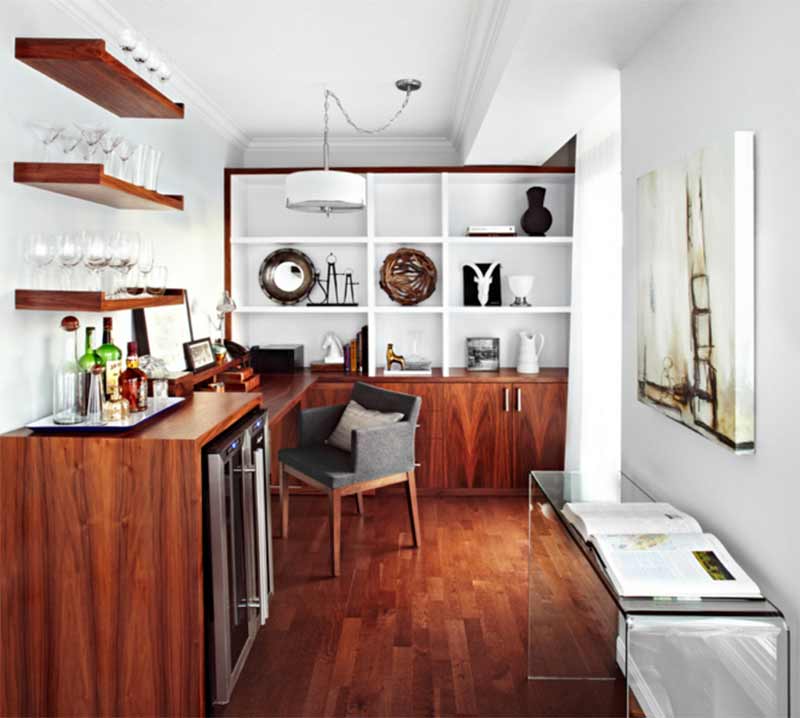 A nice combination of wood and white for this condo home office. Just next to it is a small home bar with wine storage.
15. 72 The Parade Ascot Vale Victoria Australia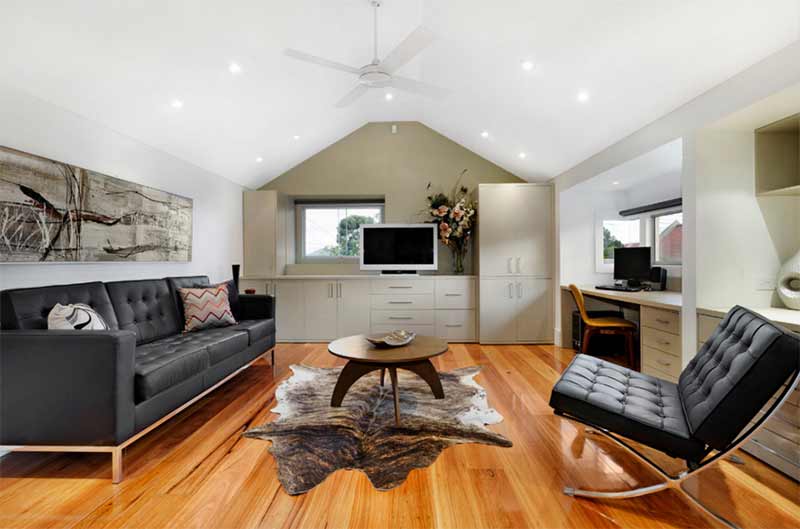 Multi function room that can be used for different purposes such as media room, home office or bedroom. Leather furniture has been used here with the cattle hide under the coffee table.
16. Chestnut Street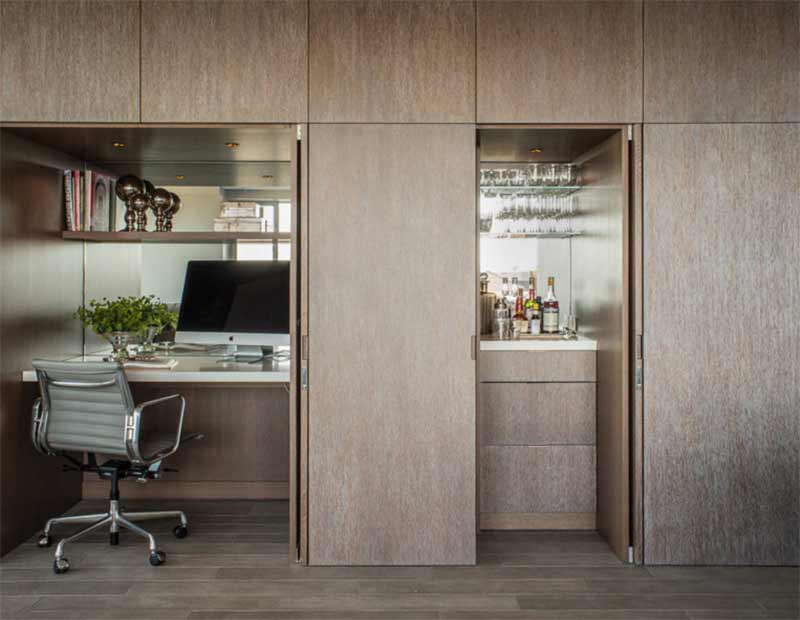 When not in use, this office space can be hidden behind the door of a custom wall system.
17. Back Bay Residential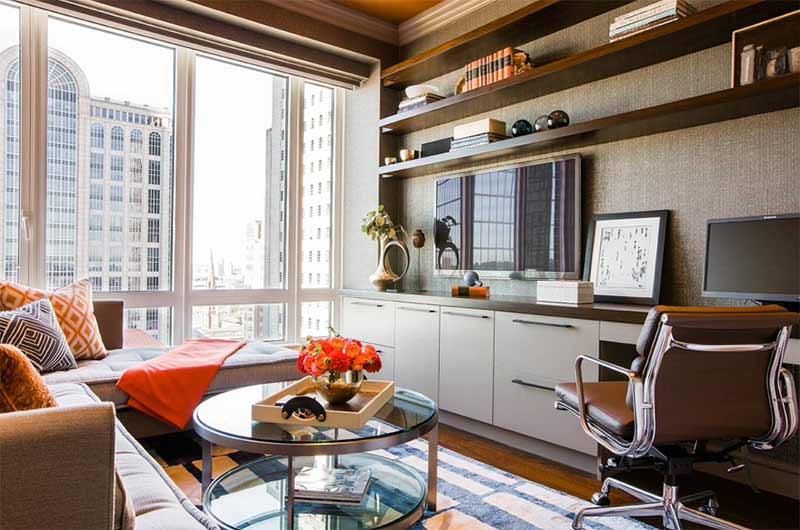 This one used a lovely splash of orange with glass and wood materials. From here, one can also get a glimpse of the view to the outside through the glass window.
18. Office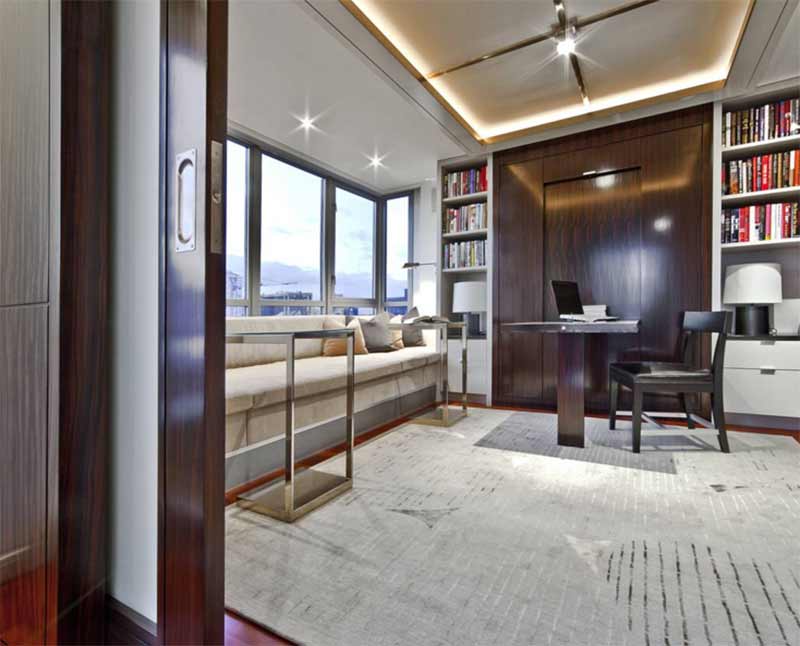 The condo that design with a work desk attached to the wall. I don't know if this can be put when not in use to have more space in the area.
19. Modern Home Office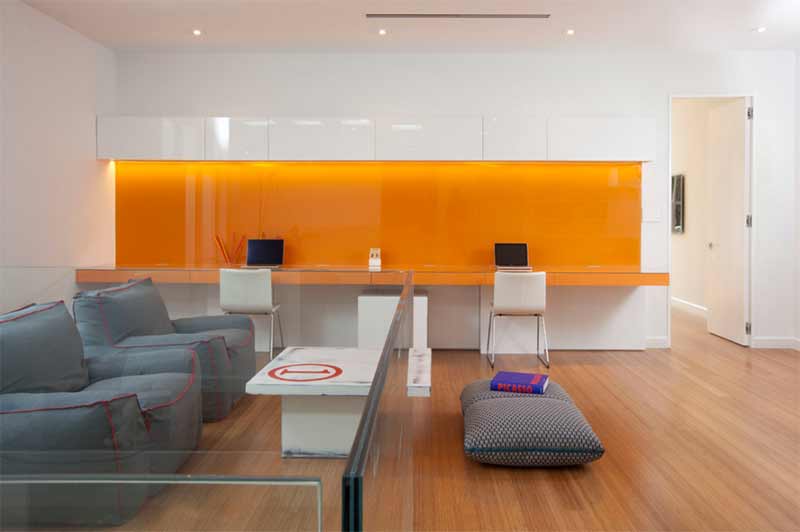 White condo space with orange walls that add a pop of color to the space. This is a good idea if you are sharing office space with other family members.
20. SW Portland Contemporary Condo: Home Office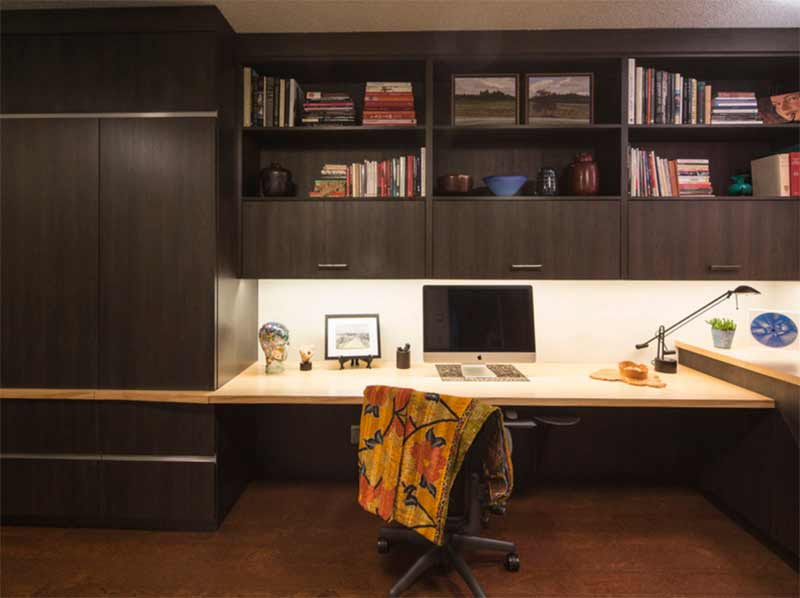 Maximize storage in a small office this for more work space. It was hidden under the cabinet lighting which illuminate the desk area without casting shadows.
21. Minimalist Condo Great Room, Open-kitchen layout Remodel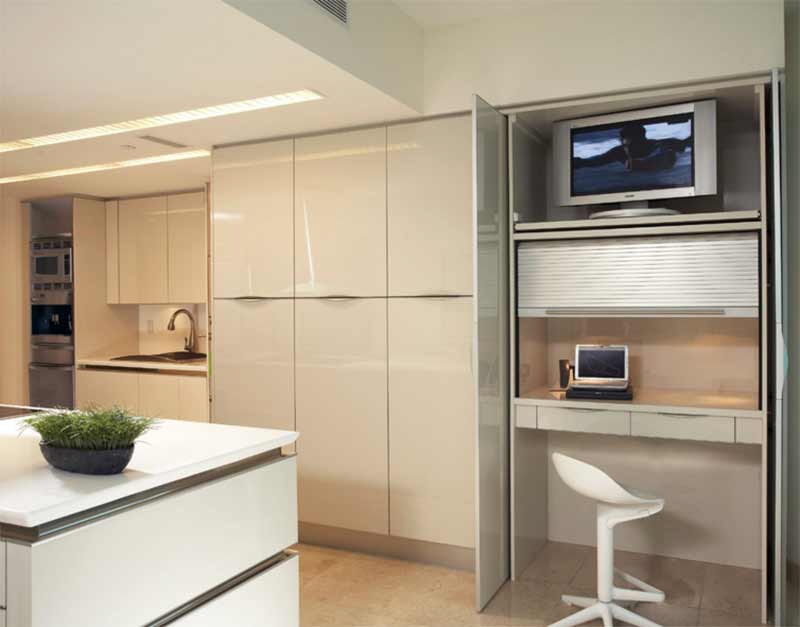 You can also insert a small home office in the Open layout Kitchen. This home office has a pull-down aluminum shutter to cover-up any clutter.
22. Living Room, Kitchen & Entry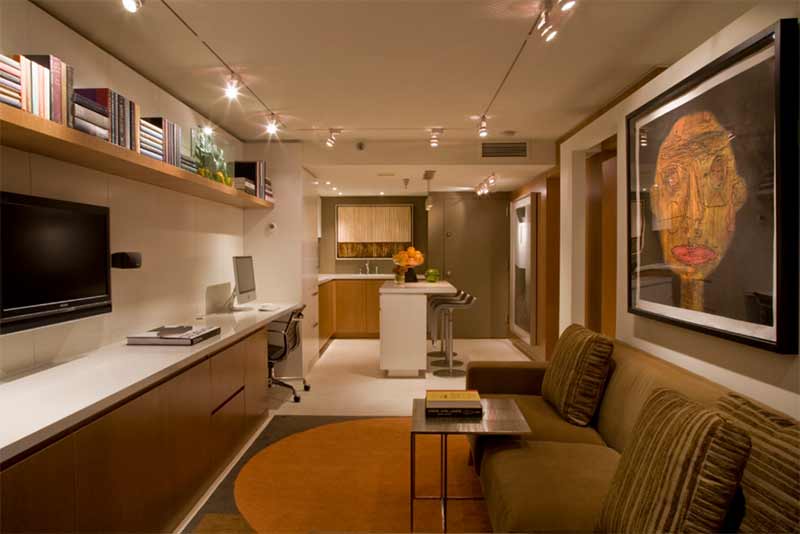 For a long narrow space, you can still bring in the home office too by entering the small area to work.
23. Office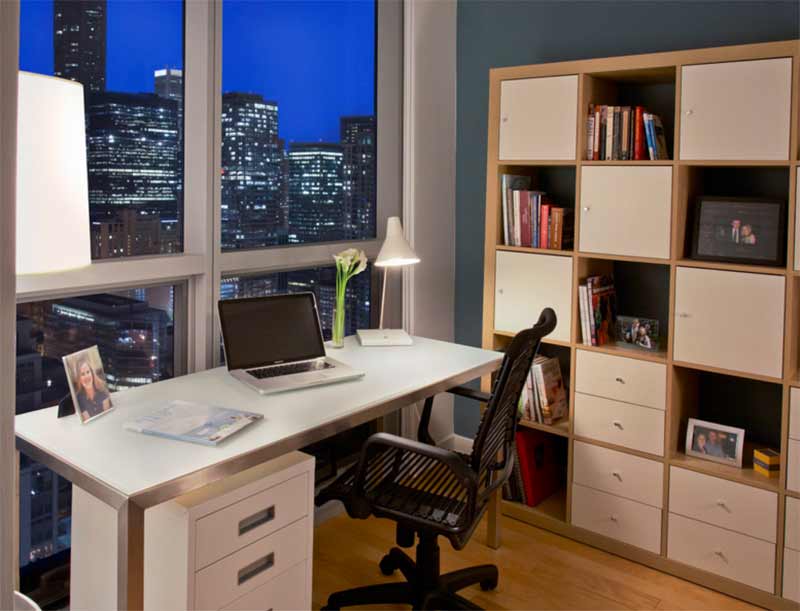 This small modern home office has a beautiful view on the Chicago sky.
24. New Model Home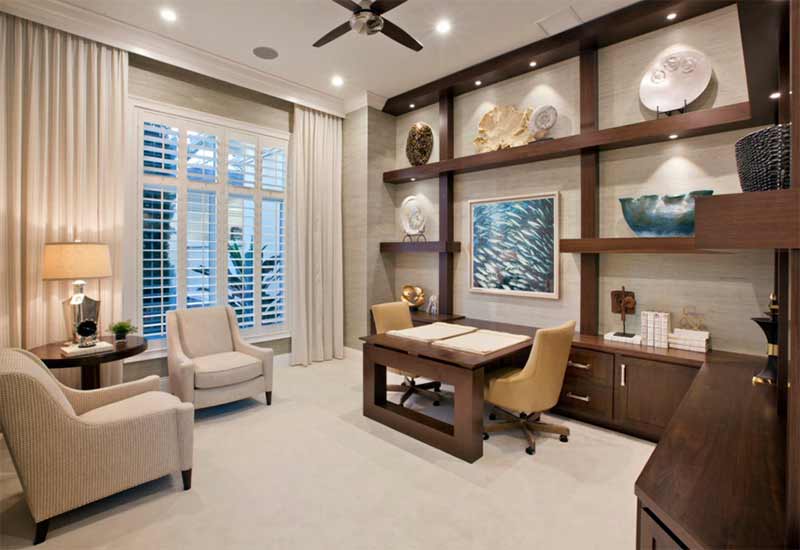 Elegant home study with custom wood and executive officer a chair. This one seems really pretty and quiet.
25. SW Portland Contemporary Condo: Home Office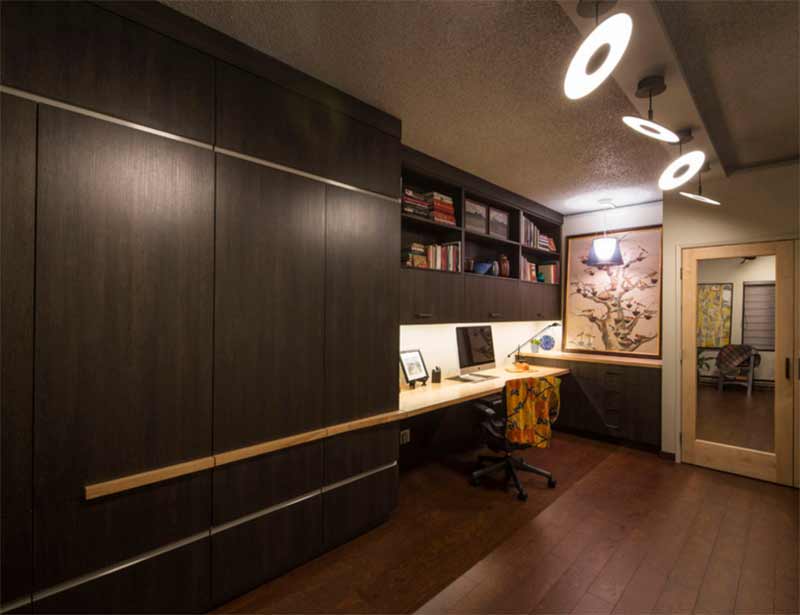 I like the idea that a long stick shape seems to connect some part of the cabinet to the table office of the house.
26. Continuum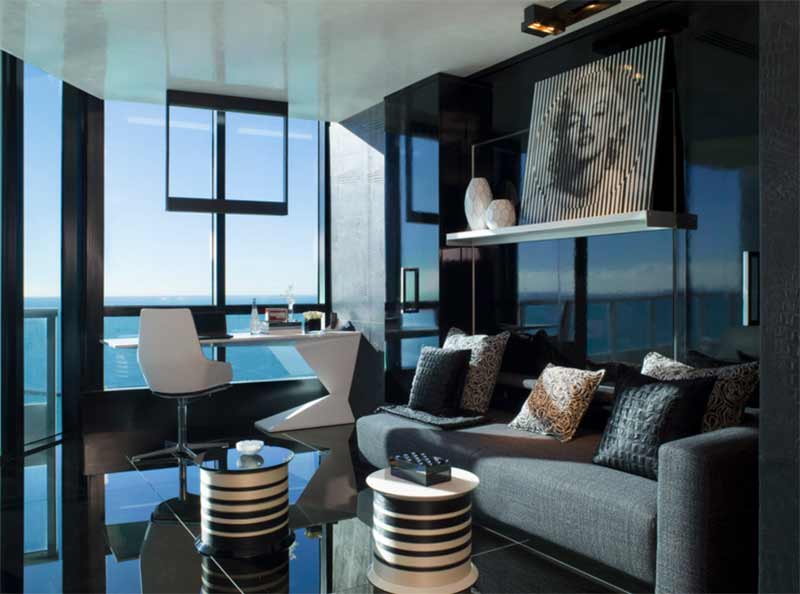 Neat sophisticated work space with a unique base for the table seen here. And it overlooks the sea as well. Notice the unique mixture of furniture in the area.
27. Linden Hills Contemporary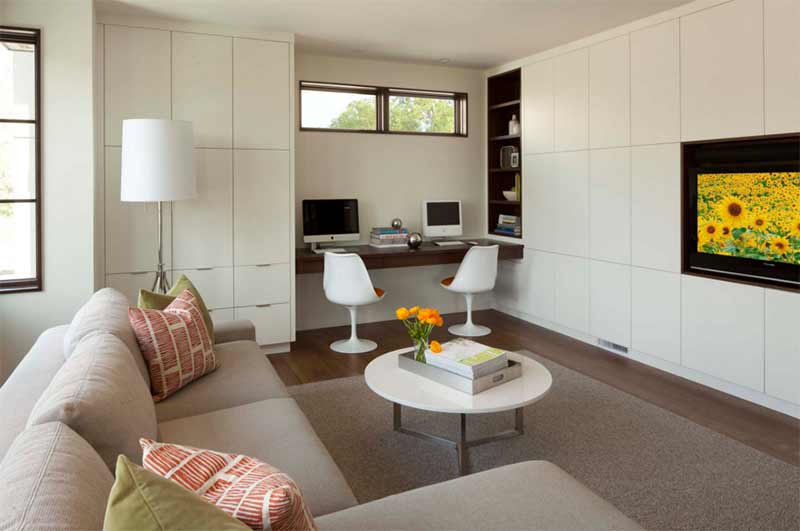 If you have a cabinet, you can insert a small working space with floating desk.
What is your space, you can always add a home office small and large areas. Just see to it that you will choose a design that fits your space and that it will not look crowded. Make sure that your home office will function even if it is small. The secret to the pros working in this space to keep it clean and organized. So, see to it that you clean your space regularly and everything is arranged.